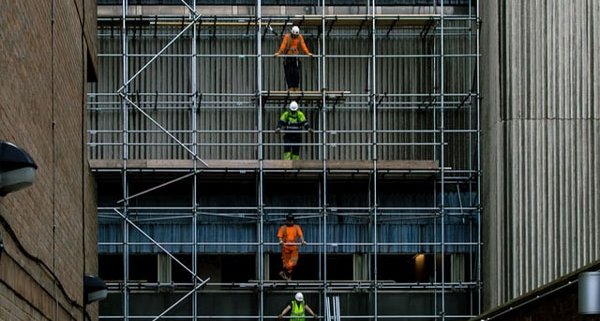 Types of Scaffolding in Construction
Your scaffolding affects the speed, efficiency and output of your building project. Find out about the different scaffolding types in the construction industry and pick the right one for your site.
Which scaffolding material: steel or aluminium?
Wooden scaffolding was the norm until the early 20th century, when it was largely replaced by durable metal scaffolding tubes. Today, most scaffolding tubes are made from steel or aluminium. But which is right for your project?
Steel scaffolding tubes are robust and flexible, and they're capable of being reused again and again.
Aluminium scaffolding is much more lightweight, making it easier to erect and dismantle quickly, and cheaper to transport.
In addition to the main scaffold structure, you'll also need to consider the scaffold boards, which can be made from steel, aluminium or timber.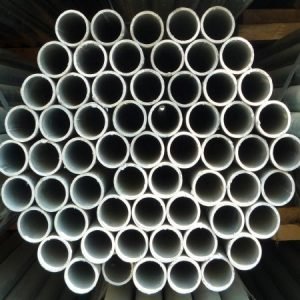 Putting it all together
There are several methods of assembling scaffold. The type of scaffolding you choose for your project will depend on its complexity (do you need to adapt to an irregularly-shaped structure?) and the time or labour you can afford to spend erecting the scaffold.
Tube and clamp scaffold
The traditional method, tube and clamp scaffold, is a simple system of metal tubes fixed together with clamps. It's really versatile, which makes it suitable for a wide variety of different projects, but it is labour-intensive to assemble.
Modular scaffolding (systems scaffolding)
Modular scaffolding uses components specifically designed for the job at hand, to create flexible structures. It's typically quicker to erect than traditional tubular scaffolding. There are many different modular scaffolding systems, including:
Cuplock scaffolding – good for supporting heavy loads
Ringlock scaffolding – strong and quick to assemble
Kwikstage scaffolding – a versatile system that can be moulded into any shape. It's very widely used in the UK.
Frame and Brace scaffolding
Frame and Brace scaffolding is a commonly-used lightweight system consisting of frames connected together with bracing. It's quick to erect, but it can't hold as much weight as a modular scaffolding system.
Types of scaffolding support
Scaffolding can be supported by the ground, or suspended from high up. There are a number of different options suitable for different buildings.
Supported scaffolding
Supported scaffolding is built from the ground up. It's the most common and simple way to support your structure.
Suspended scaffolding
This type of scaffolding consists of a platform suspended from a roof or other high point, rather than built up from the ground. It can save on costs if you are working on a very high structure, but it's usually reserved for light work such as window cleaning or routine maintenance. It's sometimes known as swing set scaffolding.
Mast climbing scaffolding
With mast climbing scaffolding, the platform 'climbs' up and down vertical mast structures which are built from the ground. It's useful if there's limited space on the ground, or if the platform height will need to be adjusted a lot – for example, when building a wall.
Rolling scaffolding
Rolling scaffolding is supported on the ground, but it's built on castors, so it can be moved horizontally to different areas of a building. It's sometimes called mobile scaffolding.
Browse our scaffolding supplies
We've been supplying scaffolding to the construction industry for over 40 years. Take a look at our scaffolding equipment. Can't see what you're looking for?  Contact us for expert assistance.
https://gilray.co.uk/wp-content/uploads/2020/07/A-type-of-scaffolding-in-Construction.jpg
400
600
Sarah Wilson
/wp-content/uploads/2015/10/Gilray-Logo.gif
Sarah Wilson
2020-07-24 11:07:14
2022-03-07 20:45:12
Types of Scaffolding in Construction