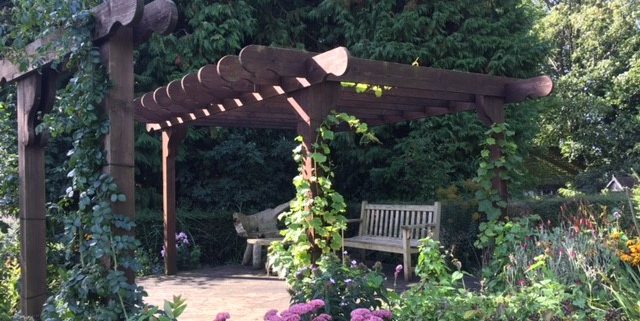 Things You Can Do With Reclaimed Scaffold Boards
Reclaimed scaffold boards are perfect if you fancy taking on a creative new challenge and if you are looking to build a new piece of furniture or would like to add some authentic finishing touches to your home.
Other than just being used as a working platform, scaffold boards have a number of other uses. A simple search on Pinterest demonstrates some of the creative, aesthetically pleasing and cost-effective projects out there. From indoor projects including shelving and tables to outdoor projects including decking and flower beds, scaffold boards can be used in so many different ways.
At home
Reclaimed scaffold boards are versatile, easy to work with and can be used to create all sorts of furniture in your home.
Flooring
Reclaimed scaffold board is a cheaper alternative to your average wooden floorboard. Depending on your desired style, they can be sanded down, treated or varnished providing a hardwearing flooring option for your home.
Shelving
Simple scaffold board shelving adds an authentic, urban feel to any room. To make single row shelving, simply cut the board to your desired size and depending on the look you're going for, sand and stain it before fixing it to the wall.
Building a bookcase out of scaffold board would also be a great addition to match your shelving.
Tables
It is relatively easy to build tables from scaffold board, whether you're looking for a large dining room table, a new desk or a coffee table for your living room. The design options for a scaffold board table in your home are endless! You may be looking to create a bench-style table, a box-shape table without legs for your hallway or a stylish dining room table with legs made from a different material of your choice.
Kitchen worktops
Using scaffold board for your kitchen worktops creates a rustic appearance; a look that can be difficult to achieve with shop-bought products.
TIP: Make sure you slightly over calculate the amount of board you need for this project to ensure you have enough to complete it.
In the garden
Scaffold board has a variety of uses in your garden too. For outdoor use, reclaimed scaffold boards can be left untreated for a more natural aesthetic.
Decking
Either new or reclaimed scaffold boards can be used to create a long-lasting decking area. Your decking area can be built in all shapes and sizes to correctly fit your garden and can even be a raised area with steps.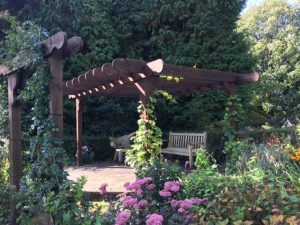 Pergola
Scaffold boards are perfect for creating a beautiful pergola in your garden, providing a spacious outdoor living area. A pergola also creates a great habitat for creeping plants, such as vines.
If you have any extra material left over, you could also build an outside bench-style seating area to put under your pergola.
Raised flower beds
Reclaimed scaffold boards can be used to create a simple border around your flower beds or raised flower beds. These are ideal for planting flowers and plants, as well as for growing fruit and vegetables if you are a keen gardener.
You could also build planters and pots using scaffold boards; a far more cost-effective alternative to shop-bought garden accessories. Scaffold board can also be painted so you can add a finishing touch to your scaffold board planters to suit the design of your garden.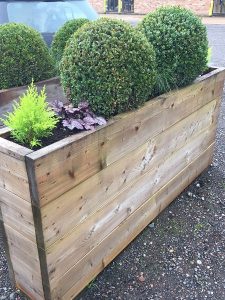 Get in touch
At Gilray Plant, our board grading process rejects approximately 5% of the total throughput due to it not being suitable for use on scaffolding. Using reclaimed scaffold boards around the house is a great way to recycle reject boards.
Our reclaimed scaffold boards can be used for furniture, flooring and flower beds in your garden; their uses are endless! Call 01322 442006 for more information.
https://gilray.co.uk/wp-content/uploads/2016/10/1-Pergola-1.jpg
480
640
Sarah Wilson
/wp-content/uploads/2015/10/Gilray-Logo.gif
Sarah Wilson
2020-04-22 10:03:22
2022-04-22 19:01:09
Things You Can Do With Reclaimed Scaffold Boards